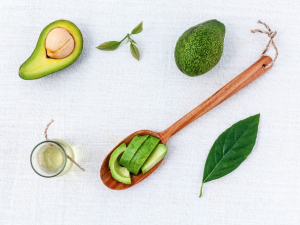 Time to enjoy the luxury of a facial. A facial mask provides a cool, refreshing feeling. Combined with a massage and pedicure, you are truly in an oasis of needed calm. But do facial masks work? What are the benefits and different types?
Absorb and Moisturize
Your skin absorbs the goat's milk, cream, and ointments, providing needed moisture. Glycol helps your skin cells absorb the additional ingredients in your facial mask. The active ingredients in your facial mask, like the goat milk or rose petals, will be absorbed into the skin. Many masks include extra nutrients and ingredients like avocado or aloe. Talk with the experts at Urb Organic Spa about the moisturizing benefits of our exclusive organic facials.