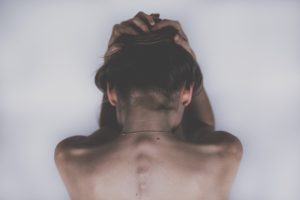 There are many types of body therapies out there and it can be hard to keep track of them all. When your body is hurting, you want to find the right treatment possible. This can lead you to researching different methods and have you asking the questions, what is osteopathy? This article is meant to explain what is osteopathy and how it can help you.
Quick Definition
According to the Canadian Academy of Osteopathy, osteopathy is a manual form of therapy. It seeks to emphasise the interrelationship between structure and function of the human body. The premise is that the body is able to self-heal and self-regulate and osteopathy wants to facilitate this. It's important to note that Osteopathic practitioners don't see themselves as people that heal the body. Rather, they facilitate the body to create health.
Who Benefits from Osteopathy?
If you're wondering if you can benefit from osteopathy, then it's important to know just what it can be used to treat. Those that suffer from common ailments like headaches and migraines can definitely benefit from osteopathy. This form of healing also targets body pain, specifically neck and back pain, shoulder pain, knee pain, and hip pain. As for joints, if you suffer from carpal tunnel syndrome, or tennis elbow, then osteopathy is worth pursuing. It can also help with more sever ailments like sciatica and soft tissue pain.
What Happens with Osteopathy?
Now that we've covered the general definition and what can be treated by osteopathy, it's important to explain what is involved. Similar to massage treatment, osteopathy pressure and palpations that are skillfully applied to the body. These movements seek to reduce and resolve muscle distress in the body. Osteopathy targets specific parts of the body. It can also be throughoutthe body, depending on what is the target.
Don't expect for your body to heal itself after just one session. While you should feel some immediate change in your comfort level, your body needs time to heel. Be aware that multiple sessions of osteopathy may be useful to help guide your body into a stronger form of its present self.
First Steps
Hopefully this guide has given you an overview of what is osteopathy. If you're feel like it might be for you, the best thing is to talk to someone. If you are currently in pain, be sure to see a doctor for professional medical advice. They can provide some tests to help diagnose the problem. Then, ask for suggestions on how to heal your body.
To find out more about osteopathy in particular, talk to a specialist. Urb Organic Spa has trained professionals and can answer all of your questions.