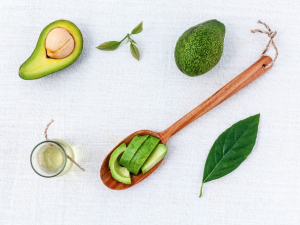 Time to enjoy the luxury of a facial. A facial mask provides a cool, refreshing feeling. Combined with a massage and pedicure, you are truly in an oasis of needed calm. But do facial masks work? What are the benefits and different types?
Absorb and Moisturize
Your skin absorbs the goat's milk, cream, and ointments, providing needed moisture. Glycol helps your skin cells absorb the additional ingredients in your facial mask. The active ingredients in your facial mask, like the goat milk or rose petals, will be absorbed into the skin. Many masks include extra nutrients and ingredients like avocado or aloe. Talk with the experts at Urb Organic Spa about the moisturizing benefits of our exclusive organic facials.
Mud Masks
Organic mud masks provide excellent skin-healing agents and hydration for your skin. The minerals in the mud mask exfoliate your skin. A deep clean with a mud mask works for most skin types and provides a wonderful deep cleaning.
Detox Facial
Using a unique fruit peel with Hungarian paprika treatment, this facial treatment rejuvenates the skin by increasing skin circulation. Enjoy a glowing complexion and refreshing oxygenation of your skin. Feel young again.
Need deep moisturizing? There are many levels of facial treatments, from masks to deep cleans. The oxygen facial boost skin cell metabolism. Increase blood flow with the oxygen mask. Experience detoxification and a deep clean. Enhance the skin texture for a smoother more youthful look.
Antioxidants
Many facial masks provide needed antioxidants for your skin. These help heal damaged skin. Vitamin C prevents premature aging, for example. Protect your skin from pollutants and free radical damage. Firm up the skin with a quality treatment that includes powerful antioxidants.
You Deserve Relaxation!
It's time to take a deep breath and treat yourself to an amazing facial at Urb Organic Spa. Enjoy a moment of much-needed peace and tranquility. Or treat a loved one to a wonderful spa day.