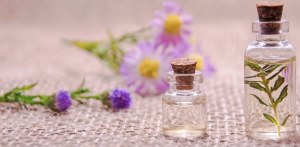 Work, family life, illness, and the daily grind are enough to trigger your body's flight and response system. In some of us, the body's response can be hypersensitive. This leads to anxiety, stress, and depression. Help from a medical professional to manage anxiety is key to feeling better. Treat yourself better and reduce anxiety with these fun times, from spa day packages to good nutrition. Take care of yourself to feel like a better and less anxious you!
These are a few of my favorite things…
Each one of us is different. Find which of these helpful tips will help reduce anxiety for you. And remember, you don't need to fight anxiety alone. A good friend, therapist, or significant other can help you minimize stress in your life. Work together. Enjoy life.
Sit quietly and relax
Learn slow breathing techniques
Treat you and your girlfriends to a spa day package
Exercise
Walk in the park
Yoga
Treat yourself to an organic facial
Join a painting class
Talk with a life coach
Write poetry
Enjoy a deep pore cleansing facial
Write music
Play an instrument
Sing out loud
Follow the advice of your holistic nutritionist
Go to a classical concert
Watch your children play
Go to the beach
Walk an art museum slowly, taking in each work
Spoil yourself with a deep moisturizing back treatment
Try a detox wrap
Take advantage of special spa promotions
Take your pet for a walk
Enjoy a cup of hot cocoa by the fire
Drink less caffeine
Read a book
Mindful meditation
Learn to say "No" to unnecessary tasks
Prioritize your work schedule
Avoid social media
Try to reduce anxiety with some of these helpful tips. You will be amazed at what slowing down your life and enjoying a day at the spa with your friends will do for your mental health. Don't forget the importance of a good diet and exercise.
A New You with Urb Organic Spa
Urb Organic Spa in Toronto offers a wide variety of exciting services meant to help you feel like a better and improved you. From life coaching to organic facials, enjoy pampering yourself and prioritizing your health. Call us today and make your first appointment. We would love to hear from you!