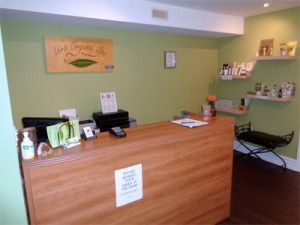 When most people think of spa treatments they think of things like a deep cleansing facial or perhaps a pedicure. What probably doesn't come to mind is a python massage, a chocolate bath or cryotherapy. But if one delves deep enough into the world of spa treatments they'll find all of the above mentioned procedures and a lot more. Below, we're going to take a look at the 7 strangest spa treatments you're ever likely to come across.
The Strangest Things You'll Find in a Spa in Toronto (and Beyond)
When you visit the Urb Organic spa in Toronto you expect a relaxing, rejuvenating experience. Some people however, have a different idea of what constitutes relaxing and rejuvenating. For them a delightful afternoon at their favourite spa might include:
Cryotherapy – To partake of cryotherapy the patron is asked to strip down to their underwear and is then subjected to blasts of air that have been chilled to subzero temperatures. It's said that cryotherapy relieves arthritis pain, skin ailments and other things.
Chocolate Bath – Chocolate bath anyone? Believe it or not there are spas where you can take a bath in melted chocolate that's been mixed with essential oils. No one has been able to explain the benefits to us but hey, it's chocolate.
Python Massage – We're not sure if this qualifies as the ultimate spa massage or the ultimate nightmare but there are spas in the Philippines where you can explore the dark side of pampering by subjecting yourself to a massage by enormous Burmese pythons.
The 8 Hour Mongolian Massage – There is a spa in Vancouver that offers an 8 hour massage performed by a Mongolian shaman. You'll need to fast for 3 days before the big event but the benefits are said to include "releasing the free expression of your essential being."
Solid Gold Facial – If some women emerge from the spa feeling like a million bucks it might be because they had a 24 karat organic facial. It's said the gold possesses anti-aging properties that make your skin glow. At nearly $200 dollars a session it better.
Leech Massage –Leeches are attached to the skin and go about their business of sucking on your blood. It's said that while they're impersonating Dracula they leave behind saliva that has a therapeutic effect. Uh huh.
Snail Therapy – Next time you're in Tokyo make sure you indulge yourself with snail therapy. It's said that the mucus trail left behind by the slow moving gastropods contains antioxidants, hyaluronic acid and other beauty boosters.
The Fanny "Facial" – "Facial" in this case is a relative thing but the butt facial will exfoliate, smooth and tone the skin on your backside, making sure those inclined to care about such things look their cheeky best come beach season.
While Urb Organic Spa Toronto doesn't offer any of the above treatments we do provide the most relaxing and rejuvenating spa experience in the GTA for discerning women from all walks of life. Give Urb Organic Spa Toronto a call on 647.344.7451 to book an appointment today.