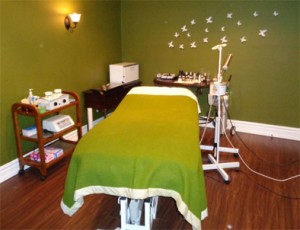 In recent years, spas and spa treatments have become increasingly popular.  However, many myths still exist concerning the experience of visiting a spa and the treatments they offer.  We at want to dispel some of those myths.
Visiting a Spa in Toronto – Common Myths and the Truths Behind Them
Spas have evolved significantly over the years and have proven to provide a wide range of health benefits.  They should no longer be associated with vanity and wealth.
If you're thinking of visiting a spa in Toronto, but have some reservations about the process, below are some common myths that may ease your mind.
Spas Are Overpriced
Spas are not only for the wealthy.  While some of the cosmetic products sold at spas may be on the expensive side, visiting a spa is not always costly.  In fact, many spa treatments are quite affordable and spas today are catering to a wide range of clientele.  Depending on your desired treatment, you can probably find a good deal for a Toronto spa.
Anti-Aging Treatments Don't Work
This is simply not true.  There are now many techniques that help reduce the effects of aging on the skin.  Facials work by releasing toxins that build up under the skin and microdermabrasion gets rid of dead skin cells and promotes circulation and new cell growth.
Acupuncture is Painful
The process of acupuncture is actually quite painless.  You may feel a very slight pricking sensation, but this can hardly be called painful.  In fact, many people don't feel the needles at all and find the experience quite relaxing.
Spa Treatments Are Purely Cosmetic and Have No Health Benefits
Spa treatments have been proven to carry many health benefits.  Facials and massages help improve circulation and detoxification.  Sauna and steam therapy also detoxifies and have been shown to help with weight loss.  Exfoliation of dead skin cells during a facial helps rejuvenate and promote new cell growth.  In addition, most spa treatments are very relaxing and can help to relieve stress.
Saunas Can Cause Hair Loss
There is no medical connection between sauna use and hair loss or balding.  In fact, saunas and steam therapy help with circulation, which promotes healthy hair and skin.
You'll Have to Be Naked During a Spa Treatment
This is not true.  Depending on the treatment you are getting, you may need to remove some of your clothing, however, many treatments can be done while you're fully clothed.  If you do have to remove clothing for a massage or steam treatment, therapists are always considerate and respectful of the fact that this may make some people uncomfortable.  If you have concerns, speak with your therapist before your visit.
Visiting a spa should be a comfortable and relaxing experience.  You may find that many of your notions regarding spas are simply not true.  If you have further questions regarding your visit, please contact Urb Organic Spa in Toronto is discuss any concerns you may have on 647-344-7451.