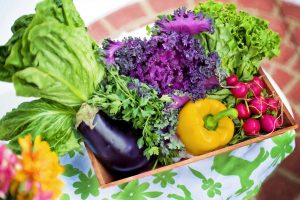 If you've ever felt that your whole person should be considered to lead a happy, healthy life, then holistic nutrition is something to consider. Instead of compartmentalizing health, holistic nutrition seeks to look at the relationships between diet, exercise, mental health, and the body. Read on to learn more about this exciting science.
Harmony
Holistic nutrition believes that if one part of your self is out of line, then chances are that other parts of your self need help too. Instead of looking at an ailment and trying to fix it, a larger picture needs to be painted first. For example, if you are having difficulties sleeping, holistic nutrition won't just prescribe sleep medication and have you on your way. Instead, it will look at physical, mental, emotional, and environmental causes. Perhaps you are stressed at work and can't calm your mind. Maybe your diet is too high in sugar and needs to be adjusted. Maybe you are too sedentary in the evenings and need a bit more exercise.
Specific Needs
Holistic nutrition really focuses on you as an individual. It does not prescribe to fad diets, but rather looks at your specific needs. It can make you feel more like a person and not just a number. Maybe you metabolize certain foods faster than others and so weight gain isn't an issue. But maybe, despite the healthy foods you choose, you still feel lethargic. Holistic nutrition looks at everything to understand what is happening with your body.
Past Health
Often, health can be a bit cyclical. You may experience headaches at one time in the year, but not in others. Or maybe you had a rash when you were little, and it lay dormant but is not out again as an adult. Holistic nutrition wants to know about your past as well as your present to help you connect dots and see patterns. We usually don't just change our health drastically overnight. Rather, we slowly evolve over time.
Preventative Health
Most often when we visit a doctor it's because something ails us, and we want to fix it. But what if we invest more time in ourselves to prevent ailments from happening in the first place? This is where holistic nutrition really works. By constantly evaluating your lifestyle and assessing your needs, you can adjust your health to keep it in an optimal setting. Be aware of warning signs before they manifest into problems. The more you understand your past and what contributes to either a healthy or unhealthy life, the more you can control your own body. Take the time to observe your behaviors and seek a holistic nutritionist to create a plan for the best health possible.