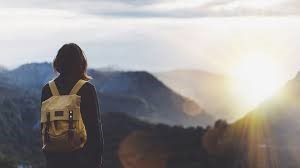 Do you feel like your life is trapped in a never-ending rut?  Would you like to be more decisive, or break through the negative self-image that's been holding you back?  Perhaps you have a goal, but no clear vision to help make it a reality.  Or maybe you do have the vision, but you need an actionable plan to help get you across the finish line.
No matter what your needs are, a life coach can help.
Let's examine a few of the ways that a life coach can bring focus and direction into your world.
Discover yourself
Have you lost sight of who you are and what you want?  Did you ever even know those things to begin with?  If so, you might find some real value from working with a life coach.  Often, our self-perception is hidden beneath thick layers of social pretense and years of neglecting our psychological upkeep.  But by working with trained professionals, you can gradually begin to scratch away the façade and find the "real you."  Finally, you can unlock your inner passions and find out what motivates you to pursue your goals.  Even if you think you've got things all figured out, you might be surprised at what a life coach can help you discover.
Find your happy
We all need a change from time to time.  Or sometimes, the thing that we need to change is ourselves.  A life coach will help you examine every aspect of your life and sift through the details to pinpoint precisely where your change needs to happen.  Once you've located the source of your unhappiness, your coach will assist you in building a plan of action that will get your life back on track.
Keep your happy
You didn't see this one coming, did you?  Because happy people don't need life coaching, right?  Wrong.  When we're content and confident, our brains are more open to growth, and our souls are more likely to seek out additional sources of fulfillment.  Some would argue that life coaching can have it's most profound effects on happy people.
Get uncomfortable
It doesn't matter what you call it:  Your comfort zone, your routine, your bubble.  It's all the same.  Literally.  So many of us go through life like it's some sort of never-ending carousel.  Round and round we go, but never actually getting anywhere.  Does this sound like you?  If so, a life coach can help you to break free from the shackles of monotonous comfort and blaze a new trail forward.