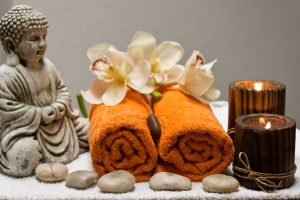 We've all heard the cliché that just as it's important to put your own oxygen mask on first in an airplane so is it important to take care of yourself first in life. This cliché exists because it is true, yet it is easier said than done.
Think of yourself as the foundation of a building
It may not be glamorous, but the foundation of a building needs to be strong; otherwise, everything will crumble. Often a personal foundation may start by being strong, but over time can weaken. As a result, cracks can appear in the building itself. The reaction may be to try to spend time repairing the building, but what really needs to be done is strengthen the foundation.
Invest your time wisely
It can be hard to think of time as something to invest in. Money is logical, but time is finite and hard to find more of. You can think that you aren't able to make time for yourself because you are too busy with everything else. But if you invest in yourself first, then the busyness of life can become more manageable, and maybe even more efficient.
Make time for yourself with both small and large blocks of time. Daily, find 5 to 10 minutes that are just for you. Sip a cup of coffee without looking at your smart phone. Instead, savor the smell and taste of each sip. Relax in a bubble bath at the end of the day instead of an efficient shower. Go for a neighborhood walk after dinner instead of immediately turning on the TV.
For longer blocks of time, plan them in advance so that your commitment is set in stone. Book a day at the spa for a massage. Join a book club that meets every month. Go to the art gallery and get lost in the beauty. Take the time to breathe and enjoy life in all its glory.
Be vocal
It can be hard to make time for yourself if you have a family. Children and spouse's needs can seem immediate and they are often the first tended to. But if you need more time for yourself, don't be afraid to speak up. Let everyone know what you need. It can seem selfish at first, especially with children, but ultimately it will set a good example for them. This shows that everyone needs some alone time and that different interests should be encouraged. It also will make you a better, more relaxed parent. It will refocus yourself to know that you are more than just a label. Rather, you are a person, and you are capable.