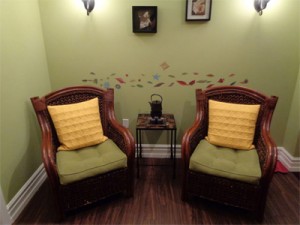 For many years the day spa has been considered a kind of ultimate luxury. An indulgence that signaled you had arrived or that you'd always been a person of means. It still is. But beyond the role of the spa as a kind of social signifier it's also being recognized of late for the many health benefits it provides. The new awareness has caused a kind of minor revision in the way spas are perceived: from luxurious treat to healthy necessity. Below we're going to take a closer look at some of the many reasons visiting the spa in midtown Toronto is a healthy decision.
Wellness Centre or Spa in Midtown Toronto?
The days of the spa being considered little more than a place to spend a few hours indulging oneself are over. Today the spa is seen by a new generation of women as more than a luxury; it's a necessity. Here are some of the reasons why:
Stress relief – There are few things as essential to good health as stress relief and there are few better ways to melt away the cares of a stressful day than a visit to the Urb Organic Spa where stress release is just a therapeutic massage or session of hydrotherapy
Better sleep – An afternoon at the spa will not only result is a clean, clear system and a general feeling of relaxation it will also allow you to sleep better when you lay down at the end of the day. Deep, restful sleep is essential to the proper workings of both body and mind and the sleep you'll get after a visit to the Urb Organic Spa in midtown Toronto will have you wondering how you ever lived any other way.
Relief from aches and pains – Anyone who has lived long enough to reach a certain age can tell you that it seems like the universe invents new aches and pains on a daily basis just to torment us. Thankfully, you can get relief from everyday aches and pains through a variety of spa treatments including physiotherapy, acupuncture, reflexology and more.
Weight loss – By working with the clinicians at the Urb Organic Spa you'll be able to devise a schedule of diet plans and physical activities that will help you achieve your target weight. Once there we'll work with you to maintain your optimal weight level so you can enjoy a greater sense of physical freedom and overall well-being.
Preventative action – An ounce of prevention is worth a pound of cure as the old saying goes and regular visits to the Urb Organic Spa in midtown Toronto will help you prevent a slew of health problems that might well have befallen you if you had simply stayed home.
A visit to the spa is no longer just an excuse for indulgence, it's an opportunity to fine tune your overall health, and as such, a practical necessity. Call the Urb Organic Spa today to make an appointment and take charge of your health.