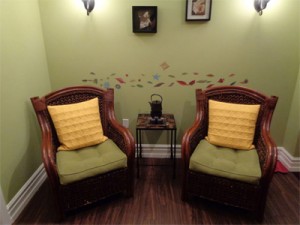 People visit Toronto Spas to get all sorts of treatments. There are facials to rejuvenate the skin, massages to work out knots in the muscles, and body wraps to reduce bloating and cellulite. However, no matter which treatment a customer books, they always hope to walk out feeling relaxed. That's because spa treatments have huge benefits for the mind as well as the body. Read on to find out what they are.
The Mental Benefits of a Toronto Spa Treatment
Here's how a spa day could improve your mental health and well-being.
Reduce Anxiety – Have you ever noticed how when you leave a spa after a treatment, you feel not only more relaxed, but happier? This is key for those who suffer from anxiety. Massage activates the sympathetic nervous system, resulting in improved mood as well as reduced anxiety and emotional distress. Aromatherapy is particularly effective, as the inhalation of certain essential oils can have a positive impact on the nervous system. This stops the neurological process that cause anxiety attacks to occur. This can result in better appetite, mood, sleep patterns, and sex drive. For sufferers of chronic anxiety, this can make a huge difference to their quality of life.
Manage Stress – Getting a massage can not only help to alleviate physical stress that's built up as tension in the muscles, but psychological stress, too. A visit to the spa is an opportunity to forget about all of the troubles and worries of daily life and completely disconnect. You can enjoy an hour or two in a completely calm environment, where everything is designed with tranquillity in mind. As well as the treatments, there's aromatherapy and relaxing music to help you unwind.
Balance Hormones – Massage therapy can reduce the production of the stress hormone, cortisol, while increasing production of 'feel good' hormones, such as serotonin and dopamine. This hormone balance can be beneficial for those who suffer with mental health issues including depression, stress, and eating disorders. If you're feeling short-tempered or highly strung, a hormone imbalance could be the culprit, and a spa treatment could be the answer.
Take a Break – Sometimes, you just need a break from it all, and a spa is the perfect place to get one. It provides and an escape your usual routine, so you can recharge their batteries and regenerate. There, you can take the time to focus solely on yourself. This is especially valuable if you don't usually have that luxury. Scheduling regular spa visits is a great way to achieve a more balanced lifestyle.
Treat Yourself at Our Toronto Spa
If you're looking for head-to-toe relaxation, visit Urb Organic Spa. We offer a range of calming treatments that will have you looking good and feeling great. Browse our range of treatment packages to plan your perfect pamper day. You could even schedule them regularly using our monthly promotions to stay on top of your self-care. Both your body and mind will thank you for it.