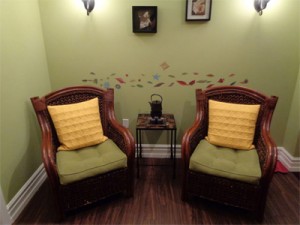 If you want to book this type of facial at a local spa but you're unsure what to expect, this short guide is just what you need. In it, we are going to take a quick look at what a facial of this nature will involve, whether you are visiting a local Toronto spa or one in another part of the country. Not every spa will follow exactly the same process but most will follow a similar pattern to that which you can see outlined below.
An Anti Aging Facial in Toronto: What Does It Involve?
The steps below will be familiar to all beauticians and you can expect to experience most or all of them when you book this type of treatment at a reputable spa.
Analysis – A good beautician won't just plunge into the treatment: he or she will analyse the condition of your skin first. This analysis will provide them with the information they need to tailor your facial to meet the particular needs of your skin.
Mechanical or Chemical Exfoliation – Depending on the condition of your skin, it will then be exfoliated, either mechanically with a specially formulated blend of ingredients or with a chemical peel. This stage of your anti aging facial in Toronto will be focused on removing the impurities that are present in your skin.
Spot Extractions – If there are a number of blackheads or whiteheads still clogging your pores after the previous stage of the treatment, these can now be removed individually if desired. Some people may choose to skip this procedure as it could possibly cause damage to the skin.
Massage – In order to stimulate your skin, the Toronto beautician who is giving you your facial will probably now massage your face.
Application of a Mask – A mask, similar to those you can buy in local stores but of a superior quality, may now be applied to your face to condition the skin.
Serum Application – Finally, you will probably have a serum, and possibly some other beneficial formulas, applied to your face.
If you are interested in an anti aging facial in Toronto and would like to find out more about what is involved or to book a session, please call us on 647.344.7451 today. We have a great deal of experience with this particular type of facial and can put together a bespoke treatment plan for you if desired.