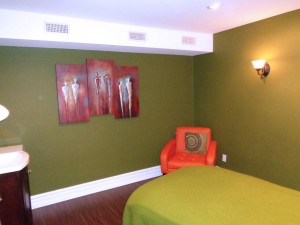 Believe it or not one of the driving forces behind the recent popularity of oxygen facials is celebrity culture. With an increasing number of people buying HD and ultra-HD TVs those already image conscious celebrities are beginning to worry that their skin isn't going to hold up to all that intense digital scrutiny. In their search for the ultimate in smooth skin a number of them (most notably Madonna) have latched on to the oxygen facial. As is the case with many things what's hot in Hollywood soon becomes hot with the general public. But while that's all well and good the bigger issue raised by the popularity of oxygen facials is this: "Do they work?" We're here to take a look.
Getting an Oxygen Facial in Toronto: Is It Worth It?
Here is what you can typically expect during an oxygen facial in Toronto.
Exfoliation – The oxygen treatment can't begin until the skin has been properly exfoliated and all excess oils and dirt are removed. Once that is done the clinician uses a specially built machine to introduce oxygen directly into your pores.
Infusion – The oxygen infused into your skin by the machine is typically treated with one of several different supplements intended to help rejuvenate the skin. The exact menu of supplements will often change from spa to spa. The key ingredient is hyaluronic acid which binds with moisture and gives your skin a firmer, healthier appearance.
Application of serums – Once the clinician has infused your entire face they will usually apply a topical serum that's intended to complement and boost the effectiveness of the process. These serums will also differ depending on where you go for your oxygen facial in Toronto.
Time involved – The entire process is painless and takes about an hour start to finish; perhaps a bit less depending on the individual. Side effects are rare and you are able to resume normal activity immediately following the procedure.
But Does it Work?
The $64,000 question. The short answer is "Yes". Most everyone who undergoes an oxygen facial will see real world results and enjoy real benefits including smoother looking, firmer skin and in some cases a reduction in the prominence of acne scars and other blemishes. You will likely be surprised at how effective the procedure is and how much better you look after just one treatment. If there is a downside it's that results are not permanent and will begin to fade a week or two after the procedure. So while there are a number of quantifiable benefits to having an oxygen facial it's not a miracle treatment that will permanently restore a youthful lustre to your skin and it's no substitute for a solid skin care routine.
Call Urb Organic Spa today on 647-344-7451 to set up an appointment to talk to one of our clinicians about the many benefits of having an oxygen facial in Toronto. We're here to answer all your questions and address any concerns you many have about this breakthrough facial treatment.