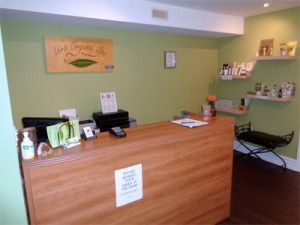 If you have been planning to visit a local Toronto spa for some time, and have finally found a free day on which you can book yourself a session, this guide will help you to make the most of your visit. The busy lives that many of us lead nowadays mean that spa visits have become something of a luxury so it is important to take full advantage of everything they have to offer, while you have the chance.
Visit a Spa in Midtown Toronto and Spoil Yourself
If you work in the city, the easiest place to arrange to spoil yourself will most likely be in a midtown spa. To make the most of your visit, follow the suggestions below.
Do Your Homework – Before you book your visit, do some research online to see what sort of treatments are currently available and which local spas have the best reputation. You may well find there are a number of new treatments that you were not aware of and the best place to experience them for the very first time will of course be at a well-run spa.
Prepare a List of Questions – To make sure that you choose the right spa and the right treatment options, make a list of questions to ask the places you are considering visiting, and ask them everything you can think of over the phone. By doing so, you will not only be able to ensure you visit the best spa in midtown Toronto, you will also be able to tailor your visit to meet your particular needs.
Book Treatments in Advance – If you are going to be spending a whole day at a Toronto spa, you may think that you will have plenty of time to fit in all the treatments you would like to have. However, if you don't book in advance, the beauticians who specialize in each treatment may not be free when you need them.
Give Yourself Room for Manoeuvre – Don't try to plan your visit to the last minute. Leave home or work early and make sure you arrive with time to spare. Nothing is guaranteed to spoil your mood as effectively as turning up late and feeling rushed throughout the day.
If you would like to book a special visit to our spa in midtown Toronto, please call to discuss your requirements and we will organise the perfect day for you.