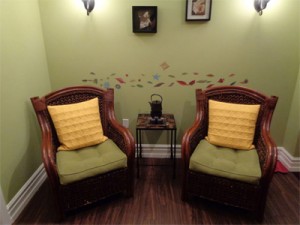 Toronto is famously tough on the skin with winters that seem to drag on with no end and summers so hot you can fry an egg on the sidewalk. This harsh environment has the effect of speeding up the aging process as well as the development of wrinkles. As such it's crucial to do whatever you can to offset the negative effects of cold, snow, wind and sun. Women often come to us with questions about the anti-aging facial in Toronto such as: "What is it?" "How does it work?" "Will it help stop wrinkles?" And "When should I start having anti-aging facials?" In this post we'll address these questions.
Wrinkles are no Match for a Good Anti Aging Facial in Toronto
Without further ado let's answer some of the most common questions we're asked about the anti aging facial in Toronto.
What is an anti-aging facial? – While there is more than one type of anti-aging facial most employ various techniques that have shown themselves to be effective in reversing age and environment-related damage to the skin of the face. Some will employ serums, others collagen creams and lotions while others will employ facial massage in concert with techniques such as light therapy and microdermabrasion.
How does an anti-aging facial work? – An anti-aging facial is designed to work through a combination of exfoliation (the removal of dead skins cells), moisturization and other techniques (including, in some cases, massage) that are designed to improve moisture retention and circulation throughout all layers of the skin. Regular anti-aging facials will often negate the need for Botox or face lifts.
Will an anti-aging facial stop wrinkles? – There is no treatment on earth that will prevent the development of all However, regular anti-aging facials will prevent small wrinkles forming and slow down the process of wrinkle formation in general. Wrinkles come about as a result of exposure to the sun, improper hydration, weather and poor circulation in the lower layers of the skin. An anti-aging facial will address 2 of those conditions while sunscreen and shielding your face in severe weather will help with the other 2.
"When should I start having anti-aging facials?" – The aging process takes hold in earnest in our late 20s. At that time the skin's ability to retain moisture and produce adequate amounts of oil begin to diminish which causes lower layers of the dermis to harden. This in turn creates permanent lines, or wrinkles. The accumulated effects of sun exposure and weather also begin to show in our late 20s. Ideally one should start receiving anti-aging facials at this time to maximize their effectiveness, though it's never too late to start.
We hope you found this information helpful and urge you to call the Urb Organic Spa on 647-344-7451 if you have any questions or would like to make an appointment for an anti aging facial. Toronto takes the fight to your skin. Fight back with a trip to Urb Organic Spa.