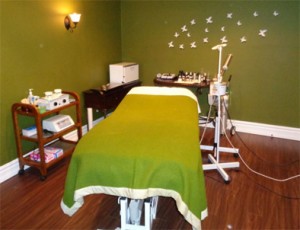 There are any number of skin treatments on the market today that claim to rejuvenate your skin but precious few that actually deliver on their promise. One of those that does is the AFA gel and clay peel. The AFA, or Amino Fruit Acid peel exfoliates dead skins cells without causing unnecessary irritation or aggravating dry skin. An AFA gel peel from Urb Organic Spa will make your skin feel noticeably younger and more vibrant. It is in many ways a revolutionary system that's both low impact and highly effective.
The Spa in Midtown Toronto for Revolutionary AFA Facial Treatments
The AFA peel has been rightly praised for its gentleness and efficacy. When you come to Urb Organic Spa in midtown Toronto for an AFA gel and clay peel you can expect the following benefits:
Younger feeling skin: When your treatment is complete your skin will breathe the way it was intended to for perhaps the first time in years. Pores will be unclogged and the surface will be smooth and supple. Moisture retention will be increased as will firmness and minor blemishes will be reduced or eliminated.
Elimination of blackheads: Blackheads are one topic everyone is aware of but no one wants to discuss. Blackheads are the result of a variety of pollutants that are part and parcel of living in the city. Happily, after your AFA gel and clay peel, any discussion you have about blackheads will be about how your gel and clay peel eliminated them.
Stronger skin: Your AFA gel and clay peel at our spa in midtown Toronto will provide you with healthy, clear, supple skin that is, perhaps ironically, stronger skin as well. It's better nourished, better able to stand up to wear and tear and won't provide a hiding place or launching pad for ruinous bacteria.
Bacterial protection: Speaking of bacteria; many types of bacteria can be found on the average face and, if given even the tiniest cut to work with can cause all manner of trouble. Your AFA peel will remove harmful bacteria from your face thereby helping to prevent a range of potential problems.
More lustrous skin: An AFA gel peel will generate noticeably more radiant skin that seems to glow. Your complexion will take on a decidedly tighter appearance that's both smooth and firm. And because your AFA gel peel is so gentle there will be no residual redness or dryness.
Reduction in unwanted hair: While a gel and clay peel is not the equivalent of laser treatments repeated applications can be effective in removing small, unwanted hairs from the face and preventing them from returning.
An AFA gel and clay peel from Urb Organic Spa in midtown Toronto will be the kind of experience you'll tell your friends about. You'll look and feel healthier and more youthful and the experience won't clean out your bank account. Give us a call on 647-344-7451 to find out more about this amazing skin rejuvenation procedure and to schedule an appointment.